MoSCoW analysis - what is it?
MoSCoW is the name of a method of setting priorities, which is used in many fields. It is applied also in business analytics and during making plans for an application or software. MoSCoW prioritisation can help us to define which elements and functions of application are indispensable, which additional and which superfluous.
The picture below presents the table, which can help us to organise functions of the application, depending on how much we need them. Consider what priority functions of your application have and you will for sure improve and simplify the process of estimating and planning the project.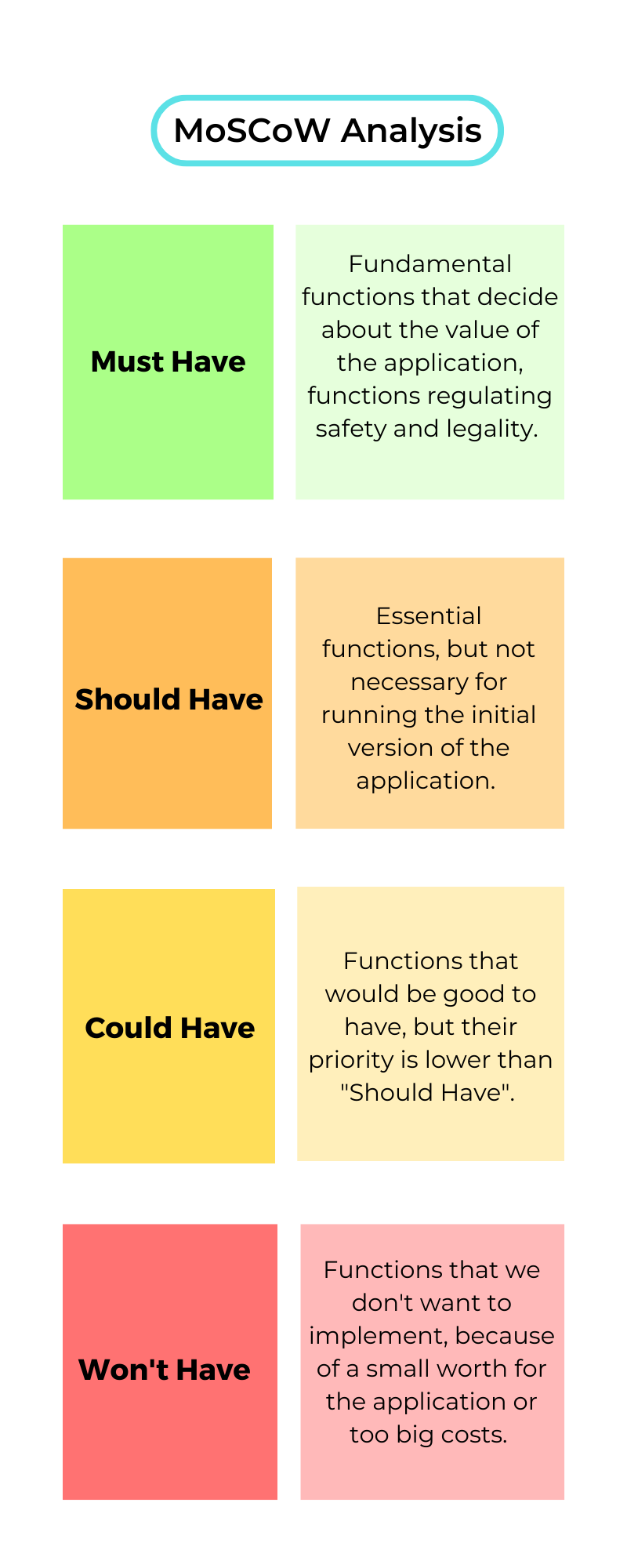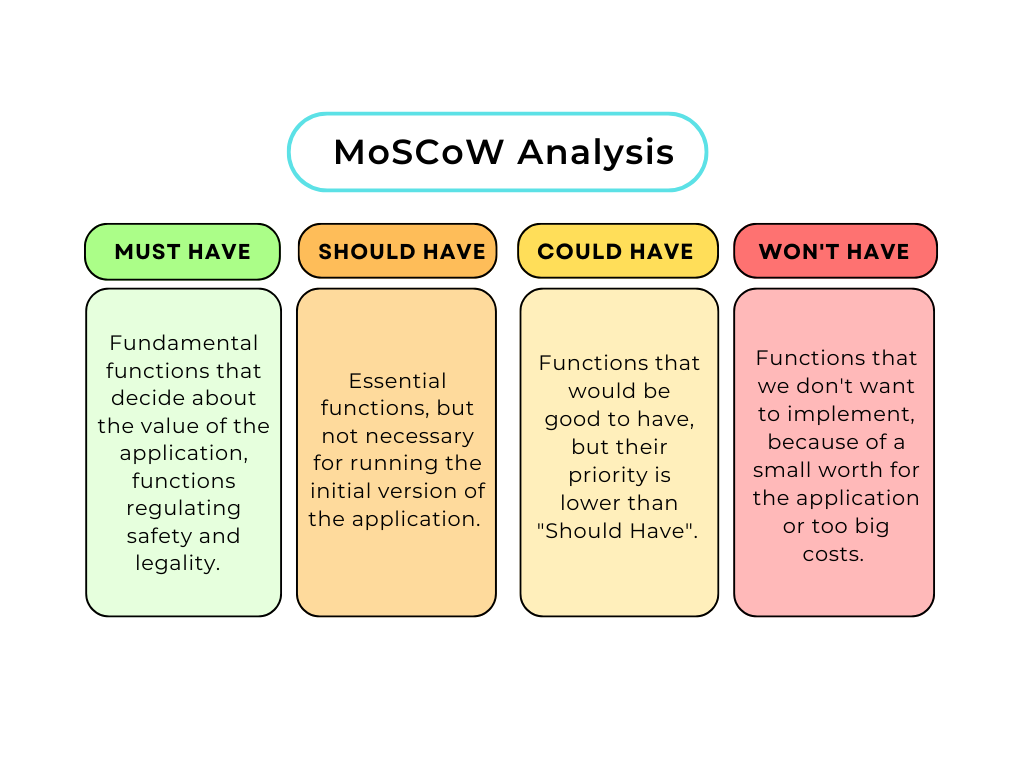 Do you need help in creating a brief? Contact us. We will send you the form including the most significant factors for web and mobile applications and the MoScoW analysis table, thanks to which you can easily organise functions of the application.